Description
JL Audio focuses on delivering unique engineering, superior quality and high-performance audio to Home, Mobile, Powersports and Marine markets around the world. Behind their efforts is a strong belief that great audio has real value, and that our customers can 'tell the difference.

My Role
Together with Shimon Shmueli (product designer), we designed the user interface for JLA TwK™ System Tuning DSP.
For Windows® PC or Apple® computers, TüN® connects via USB and offers complete control and command of the entire VXi feature set from the comfort of your desk or driver's seat. The software also runs in demo mode, without connected amplifiers, for offline setup or demo purposes.

Eight EQ banks can be operated as eight 10-band graphic EQs or as eight incredibly powerful 10-band, fully parametric EQs, which can be flexibly assigned to multiple output channels or to a single output channel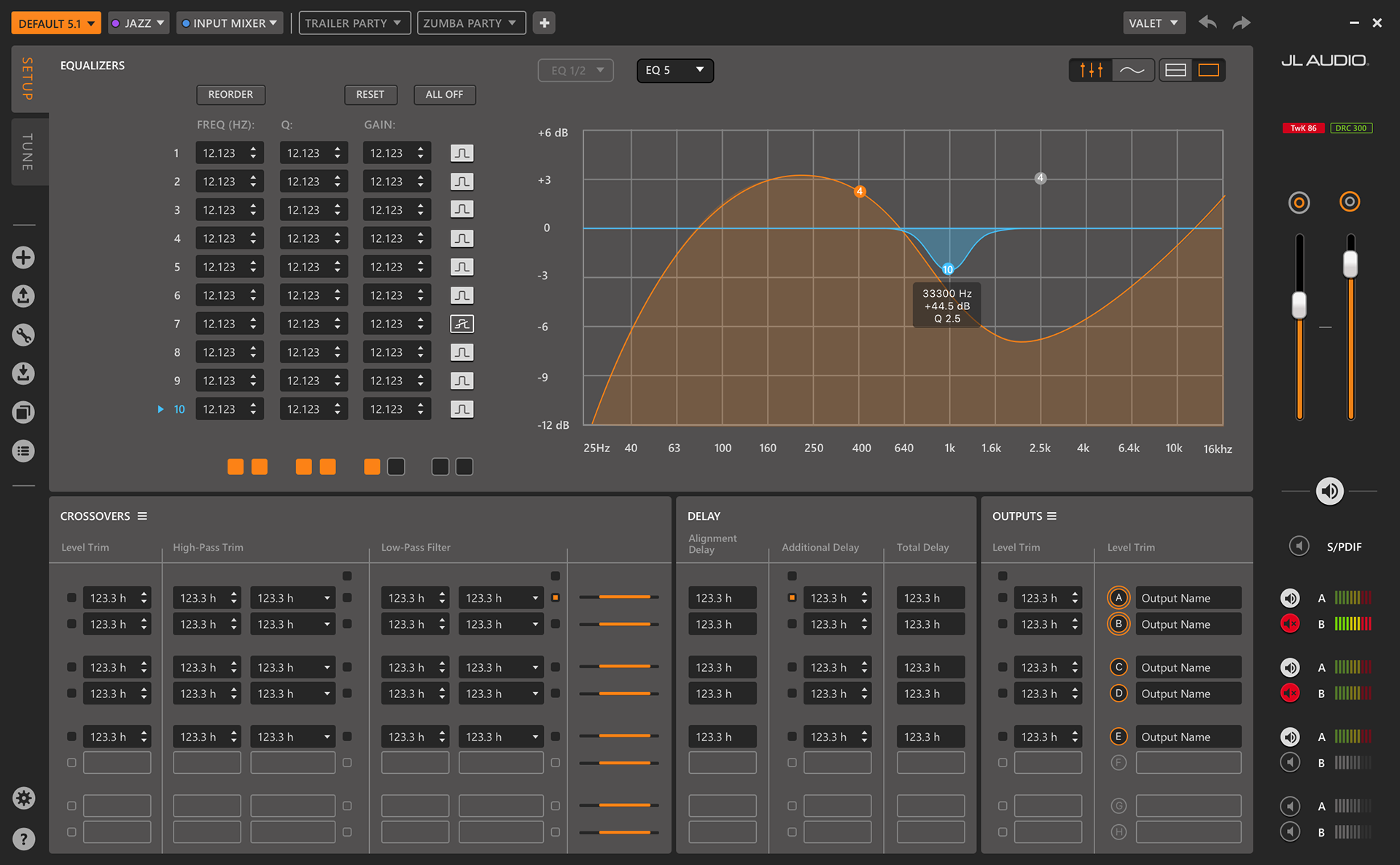 Input Routing and Mixing: gives full control over polarity and relative level, allowing for the creation of specialized channels, such as center channels and ambient rear channels.